Welcome to NSCC!
The Login here is for NUS, NTU, A*STAR, SUTD, TCOMS, SMU, SIT, SP, TP and RP users only.
You will select your organisation and be directed to your organisation's authentication server to sign in with your own user ID and password.
First-time login will enrol you to NSCC system, and an NSCC account will be created for you automatically.
You may login subsequently to reset your NSCC account password or SSH Key.
By clicking Login here, you agree to abide by NSCC Acceptable Use Policy (AUP).
If you are not from any of the organisations mentioned above, please contact us to register your interest to use NSCC services.
Please enable cookies in your browser for the login to work
You may try to clear browser cache if there's something wrong
Please don't use "Back" button from the browser.
---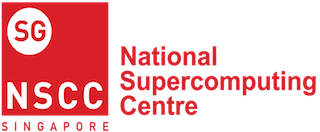 © 2022
NSCC